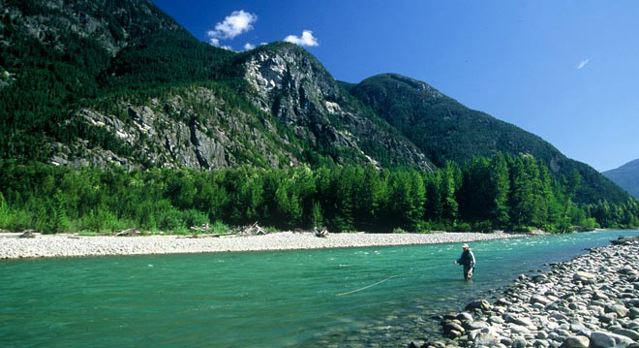 British Columbia's Dean River
is on the "Bucket List" of every true steelheader. Ever notice how when someone mentions he has fished the Dean, they do so with almost cult status? There's a glimmer in their eyes too. They speak so longingly of the river you'd swear they were talking about an old friend rather than the steelhead and salmon Mecca it is. These conversations really make you wonder why those that have fished its hollowed waters come back changed men.
Many folks would argue the Dean is the greatest steelhead river in the world. All we can say is the whole experience is pure magic. The river has a feel like no other place... Huge snow capped mountains tower above you as your fly swings through some of the most seductive steelhead and salmon water you've ever fished. Every turn of the river unfolds another breathtaking scene. Even the air up there has electricity in it. Everything about the experience seems to stimulate your senses...
Continue Reading